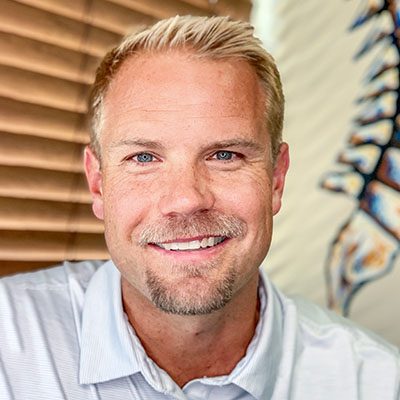 Chiropractor
Joe DuPuy D.C.
At DuPuy Family Chiropractic we have a proven 14-year track record at getting quick, efficient, and long-lasting results.
Dr. Joe DuPuy graduated from Sherman College of Chiropractic in 2004. Dr. Joe is a family chiropractor who has been blessed to see countless miracles in his 17 years of practice.
He is dedicated to helping change the health of the community through educating about the importance of optimizing nerve flow and healthy living principles to resolve inflammatory issues. He is committed to delivering the best loving care to each and every individual who sets foot in his office. Dr. Joe resides in Simpsonville with his wife Tiffany and sons Miller and Boone.
Dr. Joe has been on a health journey himself for the last 22 years. After suffering from an L5 fracture that led to severe pain and Sciatica in 1999, he passionately pursued the keys to becoming healthy and pain-free naturally without medication or surgery. These same methods that have helped him all these years have now helped thousands of patients here in the upstate.
Dr. DuPuy is happy to get to know his patients in order to completely understand their needs so that he may provide the best-personalized service to each and every individual. He strives to make each patient comfortable and deliver gentle and specific chiropractic care. Being well informed on how to get to the root of inflammatory issues and by optimizing healing nerve flow, he has found there is always hope in any case. We help with acute and chronic pain relief, sports injuries, personal injury, and weight loss.
Chiropractic is not designed to make you instantly feel better, it is designed to make you instantly heal better.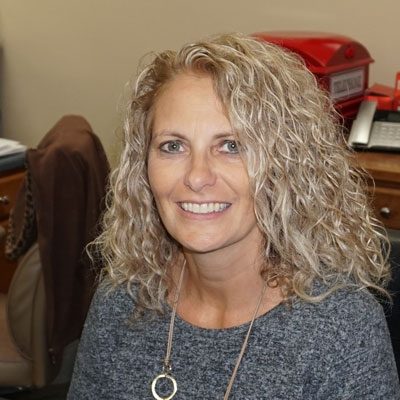 Chiropractor Assistant
Pam Wilson
I am married with 3 children and two dogs, I grew up in Alabama and have lived in the upstate over 21 years. I have a passion for helping people, which I why I came to work for Dr. Joe.
I struggled with different health issues for years and Dr. Joe helped me get better through his lifestyle recommendations and specific chiropractic care. After my experience here, I wanted to be a part of helping others transform their health and live their best life. My goal is to make every patient feel like they are family and welcomed in our office the minute they call or walk-in. I look forward to helping you!
Monday
7:30am - 9:15am
11:30am - 12:00pm
3:00pm - 6:00pm
---
Tuesday
11:00am - 1:00pm
---
Wednesday
7:30am - 9:15am
11:30am - 12:00pm
3:00pm - 6:00pm
---
Thursday
7:30am - 9:15am
11:30am - 12:00pm
3:00pm - 6:00pm
---
Friday
7:30am - 9:15am
---
Saturday & Sunday
Closed
Monday
7:30am - 12:00pm
3:00pm - 6:00pm
---
Tuesday
10:00am - 1:00pm
---
Wednesday
7:30am - 12:00pm
3:00pm - 6:00pm
---
Thursday
7:30am - 12:00pm
3:00pm - 6:00pm
---
Friday
7:30am - 9:15am
---
Saturday & Sunday
Closed